Carl Kilvington is a     "Trusted Advisor, Coach and Mentor to Business Owners and Managers"
 I'M THE PERSON THAT MY CLIENTS WILL CALL UPON TO HELP SOLVE A PROBLEM IN THEIR MOST DESPERATE HOUR
-
 --
Hello and welcome :-)
THANK YOU for taking the time to seek me out here at my web-home, and to the person who was kind enough to refer you here.
Arriving here today is no coincidence. I believe that things happen for a reason, and they happen when they are supposed to happen by way of a certain person or situation showing up in our life, just at the time when we're ready.
"When the student is ready, the teacher will appear" ~ Buddha
However, it's in our moments of decision that we show courage despite our fears, and grasp the opportunity it presents or turn away and let it pass us by.
How will YOU decide?
Continued below...
WHY would you need an Advisor, Coach or Mentor?
"We don't know what we don't know, but when we know better, we do better"
The value of having an advisor, a coach or a mentor is to help guide you in a similar manner that a sherpa would do if you were climbing a mountain.
One wrong move or a lack of anticipation for a hidden danger could lead you to a nasty if not fateful fall. On the other hand, being made aware of those dangers before they actually happen, can not only keep you from harm but also highlight opportunities before your competitors find them.
Wouldn't it be easier, quicker and more enjoyable if you had insider knowledge to get you to the top of the mountain before your competitors?
An advisor, coach or mentor will make you aware of things that you don't know exist. And when you're aware of them, you can grow your business easier, quicker and with more enjoyment.
"We cannot solve our problems with the same thinking we used when we created them"
~ Albert Einstein
The best investment for your business
"Investing in yourself is the best investment of all" ~ Warren Buffett
I've always had a fascination for understanding what makes a particular person or business extraordinarily profitable and successful whilst the majority struggle or fail.
For many years, I have studied the methodology, mindset and actions (and still do) of millionaires and billionaires such as Sir Richard Branson, Steve Jobs, Jeff Bezos, Warren Buffet amongst many others. This led me early on to discover that a person's THINKING is directly linked to their success or failure (and that of their business)
Figuring out WHY some leaders grow companies while others kill companies and WHY some employees perform extraordinarily well while others don't perform is truly a game changer.
I also learned a long time ago that business (and life) success and wealth is directly related to a person's thinking, attitude, language and behaviour.
Since then I've been able to help owners and managers leverage proven pyschological insights to develop into successful business leaders, and to create extraordinarily productive employees.
With renewed momentum and marketing know-how, they've gone on to attract far more loyal and profitable customers into their businesses whilst their competitors continue to struggle and fail.
They have been able to experience the things which they intended when they first set out in business and which had not been possible and had been forgotten; Things like taking time away from the business to spend with family and loved ones, to go on holiday, all in the safe knowledge that their employees would take good care of their business whilst they were away.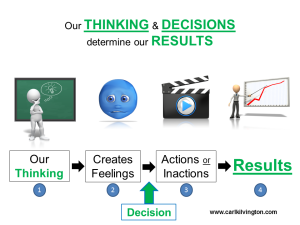 The image opposite is the simplest way to understand the path to better results and a much higher level of success and profitability.
Your job is to master these 4 Essential Skills...
Sales & Marketing - The No1 skill to master. (No sales, No business)
Leadership - Your people are your greatest asset. Direct them well
Recruitment - Surround yourself with people more skilled than you
Productivity - Know-how, systems and processes win the day
The study of human behaviour has proved that we all seek CERTAINTY and the need to experience PROGRESS in whatever we are engaged in doing. When we become stuck, overwhelmed and uncertain, anxiety and fear sets in and we experience worry and stress.
So...
I offer you 20 minutes of my time for a FREE chat where you can ask me any question about the Biggest Problem that you have right now.
"Two heads are better than one"
Whatever is holding you and your business back from achieving your goals and ambitions, together we'll get you unstuck and progressing forward again because when you know the next step to take, you'll also diffuse those feelings of anxiety, worry and stress.
Email me at carl@carlkilvington.com with the subject line "20 minute chat please" and include your:
- Name
- Email address
- Best telephone number
- A brief description of your biggest problem (in no more than 140 words)
and I will contact you to arrange a mutually convenient time to talk.
My Core Values
✓ Be authentic
✓ Be transparent
✓ Be relational rather than transactional
✓ Share knowledge and know-how
✓ Never stop learning and challenging myself
✓ Help whenever I can
                   Have you ever thought what YOUR values are?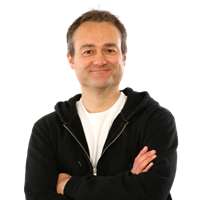 Here are some of my favourite quotes
                         

  I hope they serve to inspire you...
In order to succeed, your desire for success must be greater than the fear of failure

Bill Cosby,

Comedian, actor & author
When you are no longer able to change a situation, we are challenged to change ourselves

Viktor Frankl,

Neurologist and Holocaust survivor
If someone is going down the wrong road, he doesn't need motivation to speed him up. What he needs is education to turn him around

Jim Rohn,

Entrepreneur
Investing in yourself is the best investment of all

Warren Buffett,

Ranked 3rd in world rich list

---
Formerly worked for: