Trusted Adviser, Coach & Mentor
 ...for those of you wanting to massively grow yourself, your team, your business in the fastest possible time
(You're likely to be an Entrepreneur, Start-up, Owner or Leader whose eager to progress personally & profitably)
Hello, I'm Carl Kilvington. Over the past 36 years, I've learned a lot of lessons from failure (of others as well as my own)
Why am I beginning by admitting I've had failures? Surely I should be telling you that I've always managed to avoid failing and that I'm the only one to help you? NO, that would be a lie. The truth is that we succeed NOT by avoiding failure but because of failure. If you don't give yourself permission to fail, you also prevent yourself from trying. And it's by trying, failing, learning and improving that we ultimately succeed. Here's one of the most important lesson's you can learn...
 "If you want to earn an above-average income, you must first become an above-average person"
WHY do you need an Adviser, Coach or Mentor?
because..."We don't know what we don't know, but when we know better, we're able to do better...MUCH better"
The value of having an adviser, a coach or mentor is to help guide you in a similar manner to a sherpa if you were climbing a mountain.
Yes, you can go it alone, but on the journey you'll face more difficulties, more errors, more failures, more time, more stress, more tiredness, more expense and above all, much more UNCERTAINTY of ever reaching the top.
One wrong move or a lack of anticipation for a hidden danger could lead you to a nasty if not fateful fall.
However, an experienced adviser, a coach or mentor will help provide you with much more CERTAINTY to achieving your objective.
I can make you aware of things that you are not currently aware of, the opportunity hidden in the problem or the risk hidden in the opportunity. Having some extra fire-power by your side (wisdom, know-how and experience) just when you need it can be your unfair advantage to deliver the mission in spite of challenges and competition you may face.
Wouldn't it be easier, quicker and more enjoyable if you had some insider knowledge to get you to the top of the mountain before your competitors?
"We cannot solve our problems with the same thinking we used when we created them"
~ Albert Einstein
The best investment for your business
"Investing in yourself is the best investment of all" ~ Warren Buffett
I've always been curious to understand what makes a person or business truly successful and extraordinarily profitable whilst everyone else continues to struggle or fail.
I've spent a ridiculous amount of hours over many years, studying and learning from the thoughts, feelings, decisions and actions of the brains behind many of the worlds most successful people and companies. The likes of Steve Jobs and Apple, Jeff Bezos and Amazon, Warren Buffett and Berkshire Hathaway, Sir Richard Branson of the Virgin Group and many many others besides. And ONE of the most important factors I discovered  is that our THINKING is directly linked to the success or failure of us as an individual or as a business
It all begins with your THINKING which creates FEELINGS that determine your DECISIONS that causes ACTIONS (or not) that produce your RESULTS (or not!).
In order to improve your current situation (I assume that's why you're still here reading), you will need to take some simple but important new steps to improve your current thinking to enable you to achieve BETTER RESULTS. Sound logical? I hope so.
"The secret of business is knowing something that nobody else knows" ~ Aristotle Onasis
-
I've been able to add proven psychological insights, to help individuals, business owners, leaders and employees to develop themselves, their colleagues, teams and their businesses to significantly improve their results and profitability.
With renewed momentum, skills and know-how, these individual's and businesses have been able to attract far more income, profitability and customer loyalty whilst their competitors continue to struggle and fail.
They've been able to achieve and experience the things which they intended when they first set out in business and which had not previously been possible, and had for many been forgotten; Things like taking time away from the business to spend with family and loved ones, to go on holiday, all in the safe knowledge that their colleagues and employees would take good care of the business whilst they were away.
I can also help you do the same if that's something you want to do and are keen enough to decide to do it?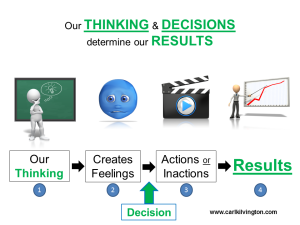 The image opposite is the simplest way to understand the path to better results and a much higher level of success and profitability.
Master these 4 Essential Skills to Win...
Mindset - The #1 skill to master (Self talk. Thoughts, Feelings, Decisions)
Sales & Marketing - The #2 skill to master. (No sales, No business)
Leadership - Your people are your greatest asset. Direct them well
Recruitment - Surround yourself with people more skilled than you
Productivity - Know-how, systems and processes win the day
Unstuck, Motivated and making Positive Progress again...
Studies into human behaviour has proven that we all seek CERTAINTY and the need to experience PROGRESS in whatever we are working on. When we become stuck, overwhelmed and uncertain, anxiety and fear set in and we experience worry, stress and more problems!
So... I'd like to offer you 20 minutes of my time for a FREE Coaching Call where you can ask me any question about the Biggest Problem that you have right now.
"Two heads are better than one"
Whatever is holding you back...personally or business wise from achieving your goals and ambitions, together we'll get you unstuck and progressing forward again.
When you know the next step to take, you'll begin to crush those feelings of anxiety, worry and stress and replace them with feelings of hope, motivation and excitement and drive you to a more certain future. You'll be able to look forward to a happier you and a more enjoyable business with higher levels of profitability.
If this sounds like something of interest to you...
Email me at carl@carlkilvington.com with the subject line "I'd like a 20 minute coaching call" and include your:
- Name
- Email address
- Best telephone number
- A brief description of your biggest problem or greatest desire (in no more than 140 characters) and I will contact you to arrange a mutually convenient time for our call.
My Core Values
✓ Be authentic
✓ Be transparent
✓ Be relational rather than transactional
✓ Share knowledge and know-how
✓ Never stop learning and challenging myself
✓ Help whenever I can
                   Have you ever thought what YOUR values are?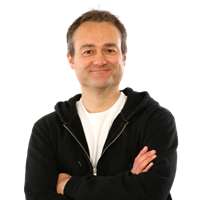 Formerly worked for: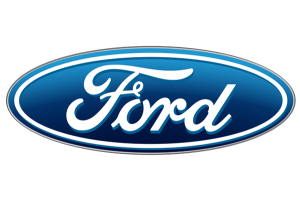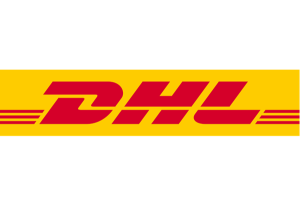 Here's some of my favourite quotes...
In order to succeed, your desire for success must be greater than the fear of failure

Bill Cosby,

Comedian, actor & author
When you are no longer able to change a situation, we are challenged to change ourselves

Viktor Frankl,

Neurologist and Holocaust survivor
If someone is going down the wrong road, he doesn't need motivation to speed him up. What he needs is education to turn him around

Jim Rohn,

Entrepreneur
Investing in yourself is the best investment of all

Warren Buffett,

Ranked 3rd in world rich list
Your future is defined by what you do next...
We are NOT all equal
I'd like to recognise the fact that we are NOT all equal. Our backgrounds, circumstances, abilities, opportunities and financial means can be wildly different. However, everyone DESERVES the chance to progress and improve their current situation, to realise their dream. That includes YOU...     IF you want it badly enough.
"What you DON'T already know needs your most urgent attention much more than what you do already know"
The best advice I can give you is that you COMMIT yourself to continually LEARN "what you don't already know" because this presents you with more opportunities AND less problems.
You need to be able to ANTICIPATE what is ahead because if you don't identify the opportunity, I guarantee that the problem will creep up on you and bite you in the bum when you least expect it! (and take you down at worst)
Don't let your current circumstances hold you back.
Make TODAY the day that you start to #LearnMoreToEarnMore